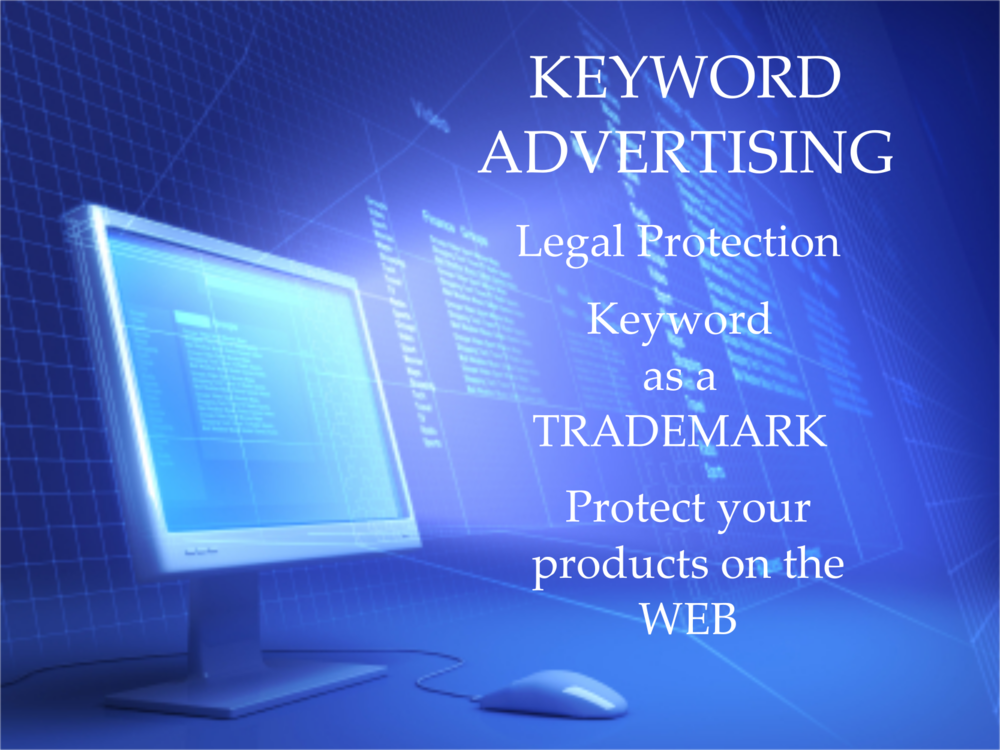 The company Asia Focus was convicted  in 1998 for using the words "playboy" and "playmate", so that when they were typed into a search engine on the Internet, those words suggested their website as one of the options on the outcome of the search.
Asia focus did not only intended to increase the number of visits of their website, showing themselves as an alternative to the users that searched for material related to Playboy, but also intentionally, seeking that they engage in a relationship of business between their company and the renowned Playboy Enterprises Inc (USA District Court, 1998).
Later, in 1999, in a similar case, legal consequences were obtained. The Playmate of 1981, Terri Wells used the words "playboy" and "playmate" so that when they were introduced into a search engine, her website show up as suggested. Playboy Enterprises Inc as holder of the corresponding trademarks, objected to this use. However, in this case it was considered that the use of these words was correct. It was felt that the words were being used in a generic and descriptive sense that did not lead to any risk of association with the company (USA District Court, 1999).
We believe that the two cases illustrate very graphically the scope and limits in trademark matters, that may have the keyword. if we look at the statements set above, we can realize that against the question that is set as the title of this article, the only correct answer may be "it depends". As you could see the acquisition of a third party trademark to use it as Keyword may or may not constitute a trademark infringement. We will expose the varieties of that "it depends".
The word Keyword refers to the term that is entered into a search engine, to be taken into account for various effects. First, the holder of a URL address can get users to search and find their website if the content is related to a specific Keyword (Torri de Silva, 2002). This means that is a web page is related to an engine search, with a popular keyword like Coca-Cola it will be a higher possibility that the web page receives more visits. Second, the Keywords may be use for advertising. Through keywords you can select the content of online advertisement, or Banner, which appears in the search engines. Therefore, every time a word is type in an engine search, relevant advertising messages will appear on the website of the search engine. For example I could use a search engine, like Google, to advertise banners of my video game store, every time someone introduced the keyword "Pokemon"
Clearly then, in the digital field, for any company that wants to succeed, the use of keywords related with content linked with a known brand or trademark may have great advantages. For this reason it follows that the search results that the engine researches shows are not entirely accurate, and sometimes pages that have nothing to do with the terms used are thrown; the companies decides to use tags and keywords in their web site, even if they are not related to increase their website visits. Keywords users freely chooses the keywords they want to be related to their website, having to pay a fee for these, depending on the popularity their having (Peña, 2001). Therefore, a keyword such as ¨Beer¨ could be more expensive than a keyword such as ¨Hydroelectric¨. In these cases there is definitely no misuse.
The problem starts when the keyword user's chooses keywords for their website and those keywords are registered as trademarks. it is possible that they use them in good faith, giving them a purely descriptive use or a generic sense; for example, using the keyword Luis Buiton to get a handbag shop, online, called the palace of the bag, which actually resells Luis Buiton original bags, indicating that it does so. Therefore is necessary to specify that, so that there is no breach in the use of keywords registered as trademarks, it should indicate that it is not the owner of the trademark and that there is no connection with it, so that it does not generate a likelihood of association in consumers (Torre de Silva, 2002).
Additionally, some authors have argued that even the use of Keywords containing signs and registered by others could become legitimate, when the products offered on the website are completely unrelated to the business activities of the owner of the sign. This is justified under the principle of specialty brands, arguing that no risk of association would be generated if the website develops different activities that develops the holder (Torres de Silva, 2002).
If users do not give a legitimate use for registered Keywords as trademarks would have at least three losses for their holders: Creating a likelihood confusion and association in the public; the dilution of notorious or famous distinctive signs; and slanderous practices, deception and unlawful comparison (Torre de Silva, 2001). For this consequences is why the use of a registered keyword as as trademark is considered an trademark infringement.  
______________________________________________________________________________
Bibliography
Peña, Daniel (2001) La piratería en internet, Universidad Externado de Colombia: Bogotá.
Torres de Silva, Javier (2002) Internet, propiedad industrial y competencia desleal, Centro de estudios políticos y constitucionales: Madrid.
United States District Court (1998) PLAYBOY ENTERPRISES, INC., Plaintiff, 
v. ASIAFOCUS INTERNATIONAL, INC., Internet Promotions, Inc., Graham Daley, and Alan SMITH, Defendants, Disponible en: //cyber.law.harvard.edu/property/domain/playboy.html Consultado el 8 de noviembre de 2015.
United States District Court (1999) Playboy Enterprises Inc., v. Terri Welles Inc., Terri Welles, Steven Huntington, Michael Mihalko, and PIPPI, Inc., Disponible en: //caselaw.findlaw.com/us-9th-circuit/1233126.html Consultado el 8 de noviembre de 2015.