Get an estimate
We will contact you in less than 24 hours!
Do you want to register your
trademark in any other country?
Ins and Outs of Brazil Trademark Registration
Reasons to Apply
Regardless of the direction of your activity in Brazil, trademark filing is an essential measure to protect your rights and add to the brand image. It's up to you to continue manufacturing products, providing services, and running any other business you're engaged in without an official identifier. However, such an approach keeps you away from the real success and recognition. If you decide not to file an application at the Brazil trademark office, you make way for the unauthorized use of your signs, symbols, and words by third parties.
It is highly recommended to protect your intellectual property against infringement so that no competitor would be able to use your resources against you. At B&R Latin America, we come up with a comprehensive range of Brazil trademark registration services for businesses of various sizes. It is us who will make sure you reserve the rights to own, transfer, and use your mark at your own discretion.
What Makes B&R Latin America Stand Out?
Wealth of experience and expertise in intellectual property protection.
Assistance during all stages of Brazil trademark filing as well as registration of distinctive signs in other countries over the area.
Handpicked team of experts who know the ropes of providing first-class services.
Increasing recognition. Our company has already filed over 125 000 applications (2010 WIPO) and made a name for itself as "Best IP Asset Valuation Specialists 2016". Also, we have managed to receive "Corporate INTL 2016", "International Advisory Experts 2017", "Wealth & Finance 2016", and many other awards.
Close cooperation with big-name companies, qualified lawyers, and specialists who can give some advice on Brazil trademark assignment or any other procedure in the country.
The most reasonable pricing policy due to the comprehensive partnership network.
Leave Everything to Us
B&R Latin America is committed to relieving the burden associated with Brazil trademark search and registration so that entrepreneurs can focus on doing their business rather than paperwork. Once a relevant application is filed, our team will take care of all details and let you know them at every procedure step. After the completion of all stages, you will be granted a mark for 10 years from the issuance date. Note that you are entitled to apply for Brazil trademark renewal during 6 months after the certificate is expired.
Keep in mind that:
Only digital certificates are issued by the Brazil trademark office.
A mark may be canceled if not used during the period of 5 years.
Once an application is published, a 60-day opposition period starts.
At B&R Latin America, we care about your convenience and budget. Take the first yet critical step towards your intellectual property protection and obtain the most reasonable quote for the application of your trademark in this country!
Benefits of registering your trademark in Brazil with us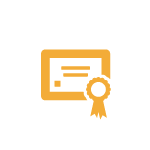 EXPERIENCE & KNOWLEDGE
An experienced and professional network who carefully selected and evaluated lawyers in each country.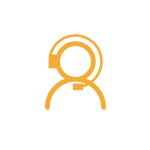 SERVICE
Dedicated client experience manager
Online Payments, Help Desk and Ticketing System
A contact office in the US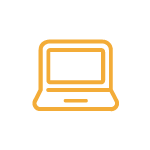 TECHNOLOGY
A Clients Portal to control on real time the outcome of your cases
State of the Art cloud based internal platform to coordinate a team in 18 different countries
Managing applications in different countries it is a lot of work. With BR I reduce the work load and I can spend more time on more important matters. I am overall more productive

Adam, IP in house counsel
Dealing with foreign associates could be very frustrating. BR is always available to reply my emails and phone calls

Jennifer, Trademark paralegal