A patent is a set of exclusive property rights granted for an invention, which is a product, technique or process with transformative novel features that provides a new way of doing something or a new solution to an issue. To get a patent, you need to file a patent application and provide technical information about the invention.
It excludes others from making, using, distributing, importing or selling the invention without the patent owner's consent. As a result, patent owners may get higher profit margins for their idea.

Competitors may consider the risks of patent infringement before contemplating entering the market for the patented product or service, which would reduce competition.

It increases the value of your business, since potential purchasers of your business would consider the patent as a valuable asset.
Name and address of the applicant.

Name, address and citizenship of the inventor(s).

Invention title, abstract of the invention, utility model or design.

Invention, utility model or design text description.

Claims.

Priority claims (if any).

Set of formal drawings.

Translation of the foreign patent application into Spanish.

Official filing fee.

Power of Attorney.
Patent Search.

Application.

Formal examination.

Report issuance.

Publication.

Substantive examination.

Granting of the patent and publication.
The approximate time from application to granting (for a prosecution without an opposition) is five years.
In Argentina the Power of Attorney must be:
Signed.
Notarized.
Apostilled.
Scanned to us.
Sent to the PTO (physical document).
Patent protection in Argentina lasts 20 years from the application date, non-extendable.
All documents must be translated to Spanish by an Argentine official translator.

All signed documents must be apostilled.

Argentina is a contracting state of the Paris Convention for the Protection of Industrial Property.
get an estimate
We will contact you in less than 24 hours!
You have sent too many forms. Please try sending an email.
benefits of working with us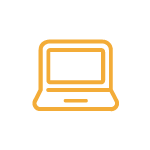 TECHNOLOGY
A Clients Portal to control on real time the outcome of your cases
State of the Art cloud based internal platform to coordinate a team in 18 different countries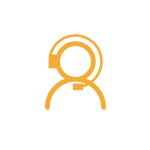 SERVICE
Dedicated client experience manager
Online Payments, Help Desk and Ticketing System
A contact office in the US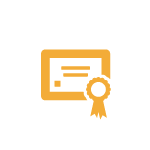 EXPERIENCE & KNOWLEDGE
An experienced and professional network who carefully selected and evaluated lawyers in each country.
Managing applications in different countries it is a lot of work. With BR I reduce the work load and I can spend more time on more important matters. I am overall more productive

Adam, IP in house counsel
Dealing with foreign associates could be very frustrating. BR is always available to reply my emails and phone calls

Jennifer, Trademark paralegal