get an estimate
We will contact you in less than 24 hours!
Do you want to register your
trademark in any other country?
Mexico Trademark Registration and Renewal
Reasons to Register Your Trademark
Once you've decided that your logo or business name is unique, you might want to apply for a trade mark registration. Why do you need this? Trademarks serve as an efficient communication and marketing tool. They also help your potential customers to quickly find you. With the help of a trademark, it's much easier to utilize social media and the Internet to attract more clients as well as to hire new employees. Furthermore, with a registered trademark, you receive federal protection.
Owing to the devaluation of local currency, to receive a trademark in Mexico for your business has never been so affordable and easy as it is now. A stronger US Dollar means cheaper Mexican pesos and our online prices reflect this. The company's rates include professional and legal fees for filling an application, publication, and a digital certificate.
What Does Mexico Trademark Registration Process Look Like?
B&R Latin America IP LLC trademark services include Mexico trademark search, registration, and renewal of trademarks. The process of registration includes verification of the uniqueness, application filing, preliminary examination, and publishing of a trademark after getting the approval from the Mexico Trademark Office. Unlike other Latin American countries, there is no opposition procedure in Mexico.
To make trademark registration in Mexico with us is easy and fast as we use special software to conduct it. Usually, it takes 6-8 months to get the registration which will be valid for 10 years. Then it's possible to renew it for another 10 years. The Mexico trademark renewal application should be filed six months before the expiration date, or during the six months of grace period after the expiration date. A trademark registration can also be canceled if not used during three years unless there is a valid reason/excuse for this.
Our company has a specialist, who knows the specifics of trademark services in Mexico and has a relevant professional background.
Contact us today to discuss your situation and details of your trademark registration. We have no doubt that we have a solution to make your brand name recognizable and successful.
benefits of working with us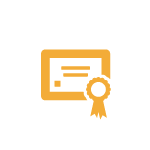 EXPERIENCE & KNOWLEDGE
An experienced and professional network who carefully selected and evaluated lawyers in each country.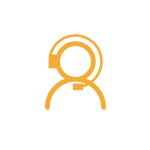 SERVICE
Dedicated client experience manager
Online Payments, Help Desk and Ticketing System
A contact office in the US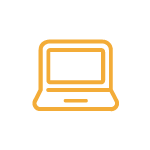 TECHNOLOGY
A Clients Portal to control on real time the outcome of your cases
State of the Art cloud based internal platform to coordinate a team in 18 different countries
Managing applications in different countries it is a lot of work. With BR I reduce the work load and I can spend more time on more important matters. I am overall more productive

Adam, IP in house counsel
Dealing with foreign associates could be very frustrating. BR is always available to reply my emails and phone calls

Jennifer, Trademark paralegal