get an estimate now
You are a few clicks away to get an online estimate
Do you want to register your
trademark in any other country?
BR Latin America: One of the leaders in Colombia in trademark search and registration
Branding is one of the most important tools any business owner can use to establish the company's presence on the market and stand out from the crowd of competitors. But what if someone else decides to steal the original name or logo you have been working so hard on? BR Latin America specialists can assist you with patent and trademark registration in Colombia making sure nobody can use your intellectual property for their gain.
What is a trademark and why is it important for your business?
A trademark is any sign, symbol or expression that is used to distinctively identify a particular product or a service. Registering a trademark gives its owner the legal right to prevent its unauthorized use. Here are 5 reasons why trademarks are important in growing your business:
They are a powerful communication tool

You name and logo is the way you reach your customers and convey to them the intellectual and emotional attributes of your brand.

They serve as links between you and your clients

The market is crowded, and new companies pop up every day. Your trademark is what makes it easier for customers to set you apart from other brands.

They help utilize the Internet and social media

Customers enter brand names into search engines. The more recognizable your trademark is, the more traffic your website or social media page will get bringing in even more consumers.

They are a valuable asset

Your brand name and logo are your intellectual property asset that can be sold, bought, licensed and even used as a security interest if you want to take a loan in a bank. Contact our Colombian trademark office to register your brand and start reaping the benefits.

They simplify the hiring process

If your brand evokes positive feelings in people's minds, employees will flock to you rising your opportunities to hire the most attractive candidates.
Our specialists know everything there is to know about trademark registration in Colombia, so they can help you reach your goal in the shortest time with minimum expenses.
How to register a trademark in Colombia?
BR Latin America has been one of the leading providers of intellectual property services since 2007. For the last decade, we have been working hard to become the best in the field developing a model that streamlines the procedures. In Colombia trademark renewal and registration is a difficult process requiring a lot of documentation. We strive to make it as easy and convenient for you as possible.
Our website is user-friendly and easy to navigate. There is an FAQ section to your left where you can get all the necessary information about trademark registration in Colombia. To get an estimate, just choose the country on the right side of the page and click "Next". Then fill in the short form, and the system will automatically calculate the sum. All it takes is 30 seconds of your time! We will then contact you within the next 24 hours to explain the procedure. If you have any questions, don't hesitate to give us a call at +1 786 231 5185. Our Colombian trademark office is always ready to help you!
benefits of working with us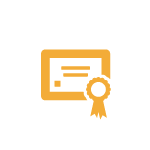 EXPERIENCE & KNOWLEDGE
An experienced and professional network who carefully selected and evaluated lawyers in each country.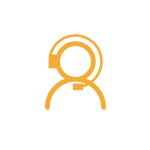 SERVICE
Dedicated client experience manager
Online Payments, Help Desk and Ticketing System
A contact office in the US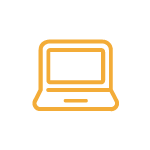 TECHNOLOGY
A Clients Portal to control on real time the outcome of your cases
State of the Art cloud based internal platform to coordinate a team in 18 different countries
Managing applications in different countries it is a lot of work. With BR I reduce the work load and I can spend more time on more important matters. I am overall more productive

Adam, IP in house counsel
Dealing with foreign associates could be very frustrating. BR is always available to reply my emails and phone calls

Jennifer, Trademark paralegal