INTA's 140
th
Annual Meeting in Seattle
After the presentations, meetings, contacts, dinners and parties, it is time to stop and analyze what INTA 2018 left behind.
Here we list the most outstanding aspects of the annual meeting.
Nine of the ten most valuable brands were present.

The event moved close to USD 20 million to boost Seattle's economy.

It brought nearly 11,000 delegates from around the world.

One of the largest delegations was China, which ranked second after the United States.

For many, the best presentation was 'Ethics at the Movies' by Larry Cohen from the Cohen Law Firm.

One of the most memorable moments was at the opening ceremony when the 2018 INTA president, Tish Berard, played a cover of Nirvana and then gave an inspiring speech.

Another moment that will be preserved for posterity was Amazon's talk about the way they approached the naming of their products: "

We want hands-on experience with a product before we think about naming it".

The INTA Closing night party, with all the Seattle rock 'n' roll style, was the perfect ending to a memorable reunion.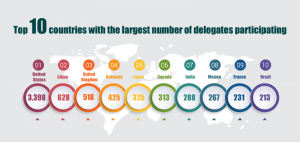 Some Tweets
@phillipaholland
Survived #INTA2018! Fantastic end to the conference at @inventa_com after-party. #LoveAPhotoBooth
@TrademarkEye
Landed back in Heathrow to grey skies but still nice to be home. Must be INTA fatigue! #INTA2018
@GORODISSKY
Sharing photos from our reception @INTA Annual Meeting in Seattle. It was amazing! Thanks to everyone who joined us and see you next year!  #Gorodissky #INTA2018
@VdHerten
What a fantastique Grand Finale. See you all next time! #INTA2018 @Corsearch
@HaseltineLake
The #attorneys representing Haseltine Lake at #INTA2018, enjoyed the sites of #Seattle and catching up with old friends!
@BrabnersIPCom
The casting call for #nirvana 'Smells Like Teen Spirit' poster at the Museum of Pop Culture in #Seattle #INTA2018 finale.  Only born 15 years too late… #trademarks #ip #herewearenowentertainus
@garethdickson
40 meetings held, 83k steps / 63km walked, 161 floors climbed, 22k calories burned and probably at least as many consumed. That was my #inta2018 – how was yours?
‏ @SarahMorgan_I
@INTA_President Tish Berard rocking out to #Nirvana at the #INTA2018 Opening Ceremony.  Amazing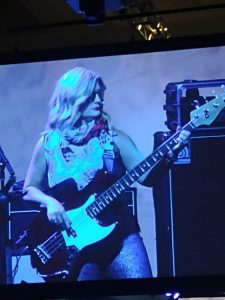 Source: https://t.co/L7mfKYtOto