Alvaro Ramirez Bonilla is the managing and founding partner, he has more than 15 years of experience working in intellectual property and international business law in Colombia, as well as throughout Latin America via an extensive network of associates. His strong academic credentials coupled with years of government experience have provided him with the unique ability to integrate public policy issues with business strategy and corporate development.
He is particularly skilled in internet issues, having worked in areas such as cybercrime, domain name disputes, software and anti-spam. In 2000, he became the first lawyer in Colombia to win a domain name dispute. He has acted as an advisor to the Colombian Software Federation, prepared the Colombian Cybercrime Act for the Colombian Bank Association, and was a member at large of ICANN. His representative clients have included NASA, Huawei, Boehringer Ingelheim, Avianca and Colombian Central Bank.
Alvaro holds an M.A. in Public Administration from the prestigious French Ecole Nationale d'Administration -ENA- and has lived and worked in France, Germany, Spain, Italy and Colombia. He earned his Baccalaureate in Economics and Social Sciences from the French Lycee; his J.D. from los Andes University in Bogota; a diploma in International & European Law from Université Robert Schuman (Strasbourg III), France; an M.A. in International Business Law from Los Andes University, and a certificate in International Development Law from the International Development Law Organization in Rome, Italy. He regularly lectures at the postgraduate level in major Colombian universities – including the University of los Andes, Rosario Law School , Javeriana University and University of la Sabana – on topics such as intellectual property, information technology and international business.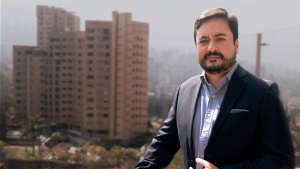 OUR E-BOOK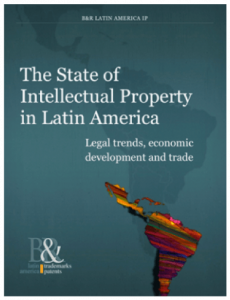 He has worked for the Colombian Foreign Affairs and International Trade Ministeries, was part of the Colombian negotiation team of the Free Trade Agreement with the US, and has published articles on topics such as e-commerce protection (Monterrey MX, 2002); domain name disputes (Bogotá, 2003); and software contracts (Madrid, ES, 2006), which have been published in international law reviews, as well as in magazines such as Computerworld.
Alvaro is a member of the Internet Committee of the International Trademark Association (INTA);member of the IP and Digital Economy commissions at the International Chamber of Commerce in Paris.; and former member of the board of the Colombian Intellectual Property Association. He is fluent in English, French and Spanish and working on his Italian and German.